OPPORTUNITIES WITH
BUILDERS AND DEVELOPERS
ECO Automated Designs can provide builders and developers solutions that are personalized for your prospective home buyer. Differentiate yourself by offering a smart home experience, not devices, in all your projects. Making the Control4 experience a standard offering provides your buyer a complete overall experience, a personalized solution, along with a scalable system to allow future upgrades. Learn how you can showcase your projects as a Control4 Smart Home Community below.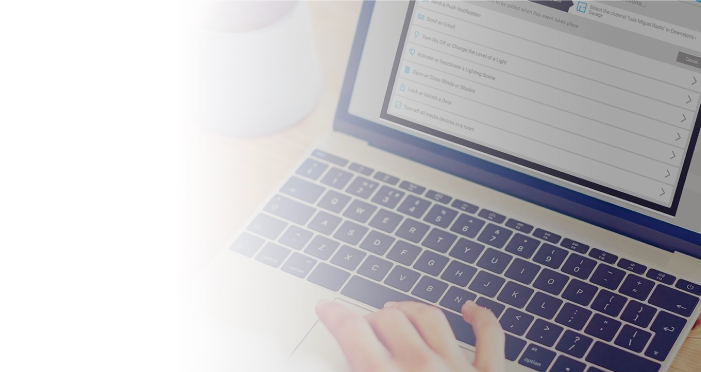 #1 requested smart home technology
"Alexa, turn on the kitchen lights"
Control4 app and 4Sight service
Standard Packages
Entry-level solutions focused on selling a specific smart home experience.
CONNECTED HOME
Receive alerts and connect to
lighting, climate control
and optional security
integration.
SMART LIGHTING
Control lights and manage
energy, ambiance, scheduling,
and optional security
integration.
SMART HOME
Combine lighting, locks, climate
control and optional security
integration for total smart home automation.
Customize the Standard Package
Allows builders to start from the entry-level packages, then add from four categories of solutions.
AUDIO
EA Controller Upgrade Required
4 or 8 Zone Matrix Amp
Triad One (Single Zone)
MORE LIGHTING
Wireless Switches & Dimmers
Wireless Keypad Dimmers
Outlet Modules
PEACE OF MIND
Door Locks
Thermostats
Security
NETWORKING
Wireless Router (WR-1)
Access Points
Builder Program Qualifications
Builder must promote community as a
Control4 Smart Home Community.
Control4 is the builder's primary automation vendor.
(excluding security)
Builder must offer Control4 as a standard for their new construction project.
Our Control4 experience center highlights the products and the experience of having built a smart home. Come see our process, learn about our builder incentives, and experience the connected home by scheduling your individual visit to our showroom now.